At first glance, Carl Gentry resembles an adult version of the all-American boy-next-door. In fact, early in his musical career, a customer in a biker bar told Carl, "You're an out of this world guitarist. But kid, you look like the paperboy!"
That hasn't changed much. But make no mistake. This wholesome family man can rock 'n' roll with the best of them.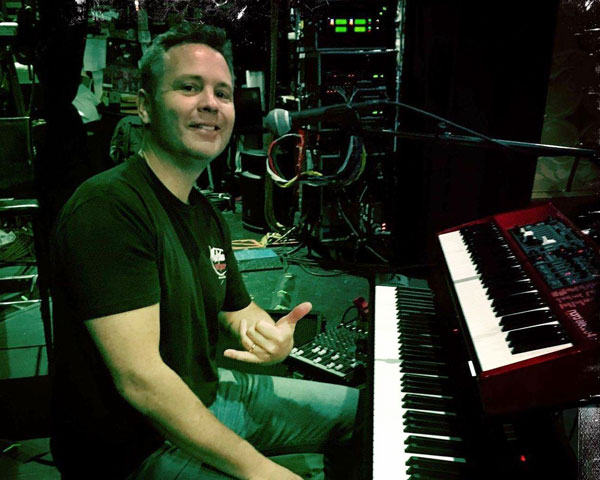 Growing up, the native New Jerseyan lived down the street from rock royalty, Steven Van Zandt. Carl's dream of becoming a successful musician was fueled, in part, when limos would pull up to Little Steven's house to whisk the rock star to stadium and arena gigs with Springsteen. Carl's family also encouraged a love for music, with his father taking him to the symphony and his mom enrolling him in formal piano lessons. Along the way, Carl also learned guitar and trumpet, and, as a teen, he led bands that triumphed in Battle of the Bands competitions.
Carl's family, however, cautioned him about making music his primary career. Fortunately, he was also passionate about writing, mentoring kids and "giving back" to society -- all of which drove him to obtain a bachelor's degree in English education. But he never gave up on music. While at the University of Delaware, he formed the classic rock-infused band, Double Standard. The band played the Deer Park Tavern, famous as the proving ground for guitar great George Thorogood.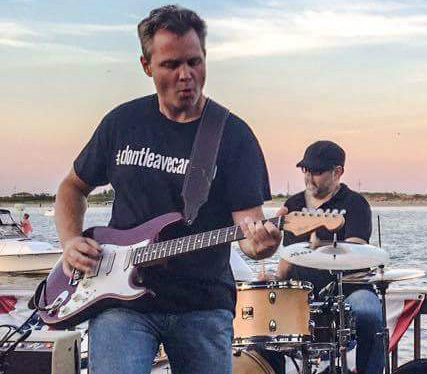 Carl returned to his Jersey roots after college and performed in several cover bands at some of rock's most noted venues, such as The Tradewinds, Jenkinsons, The Stone Pony and The Bitter End. At the same time, Carl participated in original music showcases for record executives at Columbia and other labels.
Carl took a hiatus from music in his late 20s and early 30s to get his master's degree, but he came back swinging. He re-emerged as a solo artist, and sometimes performed in a duo.
In 2005, he released a self-titled CD of original music. At the encouragement of musician and restaurateur Tim McLoone, Carl formed the Carl Gentry Band in 2010. With this career step, Carl's musical journey had come full circle, now leading a group of musicians as he had done with the bands he organized in his teen years.
The Carl Gentry Band has built a loyal following for its high energy shows that include an inspired mix of instantly recognizable classic and party rock hits, as well as some of Carl's own songs. The playlist is a window to Carl's musical influences: The Beatles, Billy Joel, Roy Orbison, Jimi Hendrix, Eric Clapton, Neil Young, The Rolling Stones, The Who, Pink Floyd, and many others.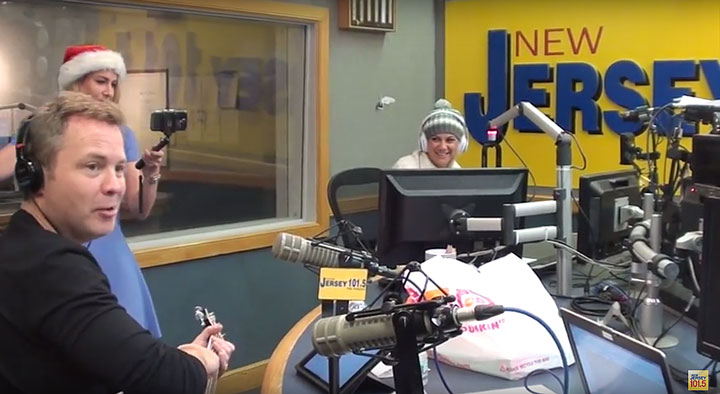 Carl performs with Jon Bon Jovi and Friends, Jon Bon Jovi and the Kings of Suburbia as well as Jersey Shore legend and world-class musician, Bob Bandiera. He was also tapped to play with Dead On Live, a critically-acclaimed Grateful Dead tribute band. And when Carl's not in front of an audience, he continues to write music for a second CD.
Carl's passion for his craft, superb musicianship and exuberant performance style are taking his music career to the next level. And even as his musical career is taking off, Carl finds time to perform in his church group, a tradition that started when he was a teenager. In addition, he donates his talents to Holiday Express, a non-profit organization that delivers music, food, financial support and friendship to those with the greatest need for the gift of human kindness.
Who says nice guys finish last?
---